WELCOME TO
Mason Apartments
Discover your new home at Mason Apartments, where we welcome both you and your feline friends to our cat-friendly apartments. Our historic building, dating back to 1922, exudes character and charm, offering a unique living experience in Downtown Bismarck. Choose from our studio, one, and two-bedroom floor plans and explore the vibrant downtown scene and local attractions right at your doorstep.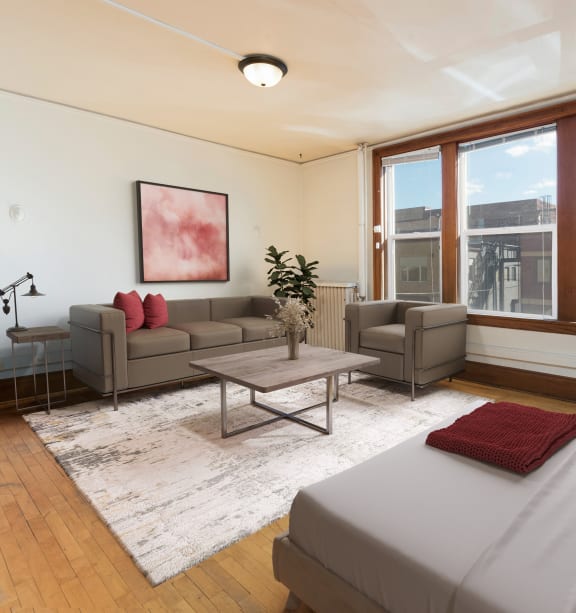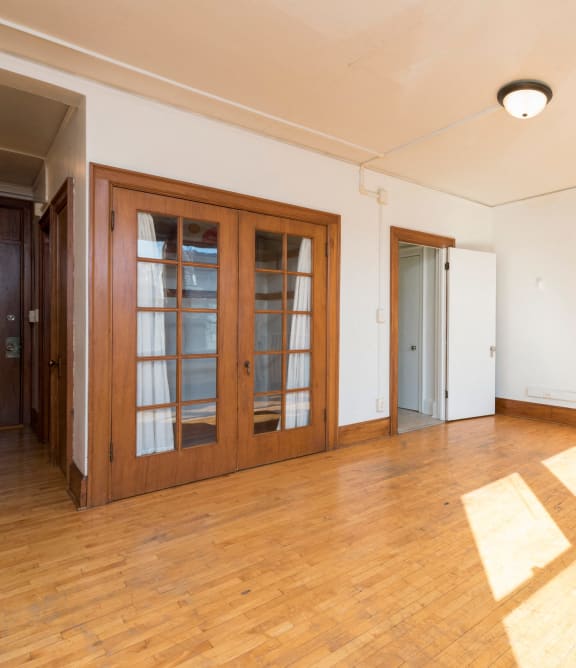 FLOOR PLANS
Thoughtfully Designed Floor Plans For You!
At Mason Apartments, we offer a range of thoughtfully designed floor plans to cater to your needs. Whether you prefer the cozy ambiance of a studio or the space of a one or two-bedroom apartment, our options are versatile and comfortable. Each apartment boasts the convenience of a dishwasher, and our timeless building provides an atmosphere filled with character, making your living experience truly special.
Studio - Plan 01A
Studio

1 Bath

425 Sq. Ft.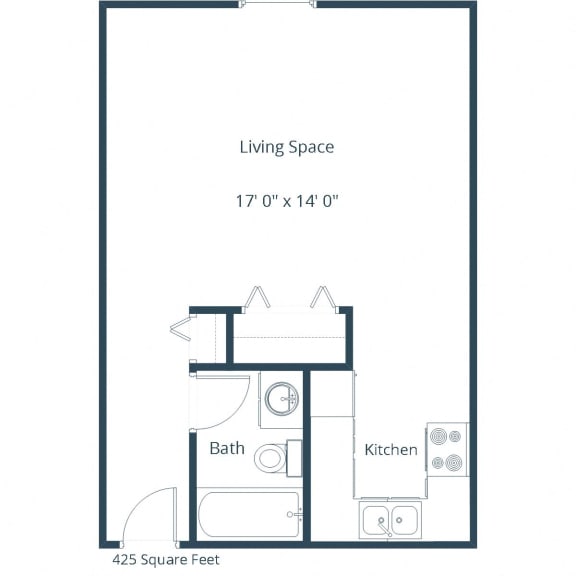 Call for details
Deposit: Inquire for details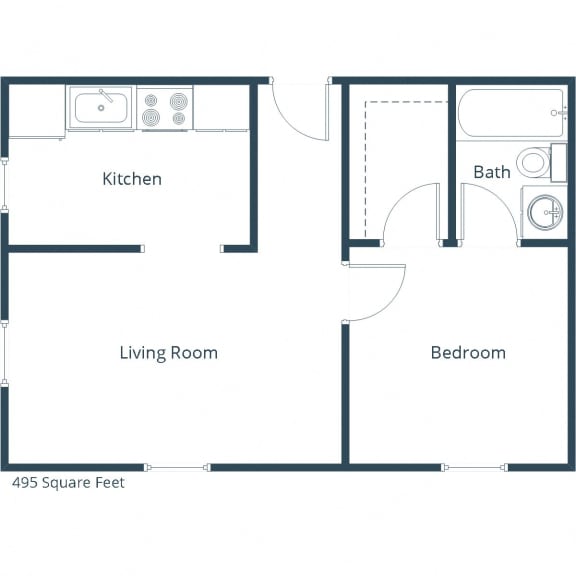 One Bedroom - Plan 115B
1 Bed

1.5 Bath

850 Sq. Ft.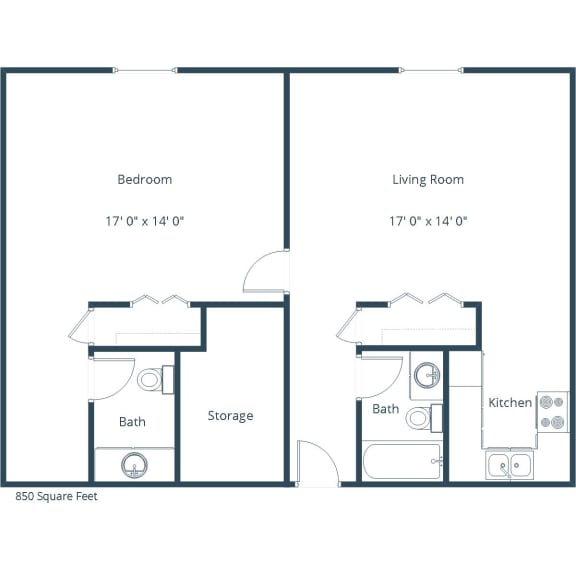 Call for details
Deposit: $755

Discover the Potential of the Space Around Us!
AMENITIES
Designed to
Fit Your Lifestyle
Our apartments are not just places to live; they're designed to enhance your lifestyle. Located in the heart of Downtown Bismarck, you'll have easy access to locally owned shops, fine dining, and recreational activities. Take advantage of our on-site laundry facilities and proximity to major roadways like Washington Street, 3rd Street, and Main Street. Mason Apartments offers you the perfect balance between historic charm and modern convenience.
NEARBY COMMUNITIES
Starting At $ 740

215 N 3rd St
Bismarck , ND 58501

0.00 miles away

|

0 - 1

beds

Starting At $ 640

400 W Arbor Ave
Bismarck , ND 58504

0.00 miles away

|

1 - 1

beds

Starting At $ 655

1109 Memorial Highway
Bismarck , ND 58504

0.00 miles away

|

1 - 2

beds

Starting At $ 870

505 W Indiana Ave
Bismarck , ND 58504

0.00 miles away

|

2 - 2

beds

Starting At $ 640

505 W Indiana Ave #4
Bismarck , ND 58504

0.00 miles away

|

0 - 3

beds

2902 East Rosser Ave
Bismarck , ND 58504

0.00 miles away

|

1 - 2

beds

Starting At $ 805

3100 East Rosser Avenue
Bismarck , ND 58504

0.00 miles away

|

1 - 3

beds

Starting At $ 740

1110 W Capitol Ave
Bismarck , ND 58501

1.92 miles away

|

1 - 2

beds

Starting At $ 560

2010 Xavier St
Bismarck , ND 58501

1.92 miles away

|

0 - 3

beds

Starting At $ 725

1121 W Capitol Ave
Bismarck , ND 58501

1.92 miles away

|

1 - 3

beds

Starting At $ 1420

4430 21st St SE
Mandan , ND 58554

1.92 miles away

|

1 - 3

beds

Starting At $ 895

444 E Brandon
Bismarck , ND 58501

2.10 miles away

|

2 - 3

beds

Starting At $ 800

1815 Burnt Boat Dr
Bismarck , ND 58501

2.10 miles away

|

1 - 2

beds

Starting At $ 795

1825 Burnt Boat Dr
Bismarck , ND 58501

2.10 miles away

|

1 - 2

beds

Starting At $ 695

1060 Turnpike Ave W
Bismarck , ND 58501

2.10 miles away

|

0 - 3

beds

Starting At $ 695

1060 W Turnpike Ave #107
Bismarck , ND 58501

2.10 miles away

|

0 - 3

beds

Starting At $ 855

2413 N 8th St
Bismarck , ND 58501

2.10 miles away

|

1 - 3

beds

205 W Interstate Ave
Bismarck , ND 58504

2.10 miles away

|

1 - 3

beds

Starting At $ 915

2010 Koch Dr #105
Bismarck , ND 58503

3.80 miles away

|

0 - 3

beds

Starting At $ 640

1658 E Capitol Way
Bismarck , ND 58501

4.43 miles away

|

0 - 3

beds

Starting At $ 1495

2907 Iowa Ln
Bismarck , ND 58501

4.43 miles away

|

0 - 3

beds

Starting At $ 1125

4700 19th St N
Bismarck , ND 58503

4.43 miles away

|

1 - 3

beds

Starting At $ 2010

4800 N 19 St
Bismarck , ND 58503

4.43 miles away

|

3 - 3

beds

Starting At $ 1000

2010 Koch Dr
Bismarck , ND 58503

4.43 miles away

|

0 - 3

beds